Like using AirSwap? With AirSwap Trader it's now possible to share and settle trades of HUE and ConnieDigital (CODI) NFTs with zero fees.
When using AirSwap Trader the trade is decentralized and is between two parties and a smart contract. Even without a specific second party on the other side, you can still create a trade and share the link publicly on social media and across the web. Plus, since there are no intermediaries, there are also no fees.
Every trade is directly between two wallets and only executed when both sides have agreed. The tokens never leave your wallet until they've successfully been swapped.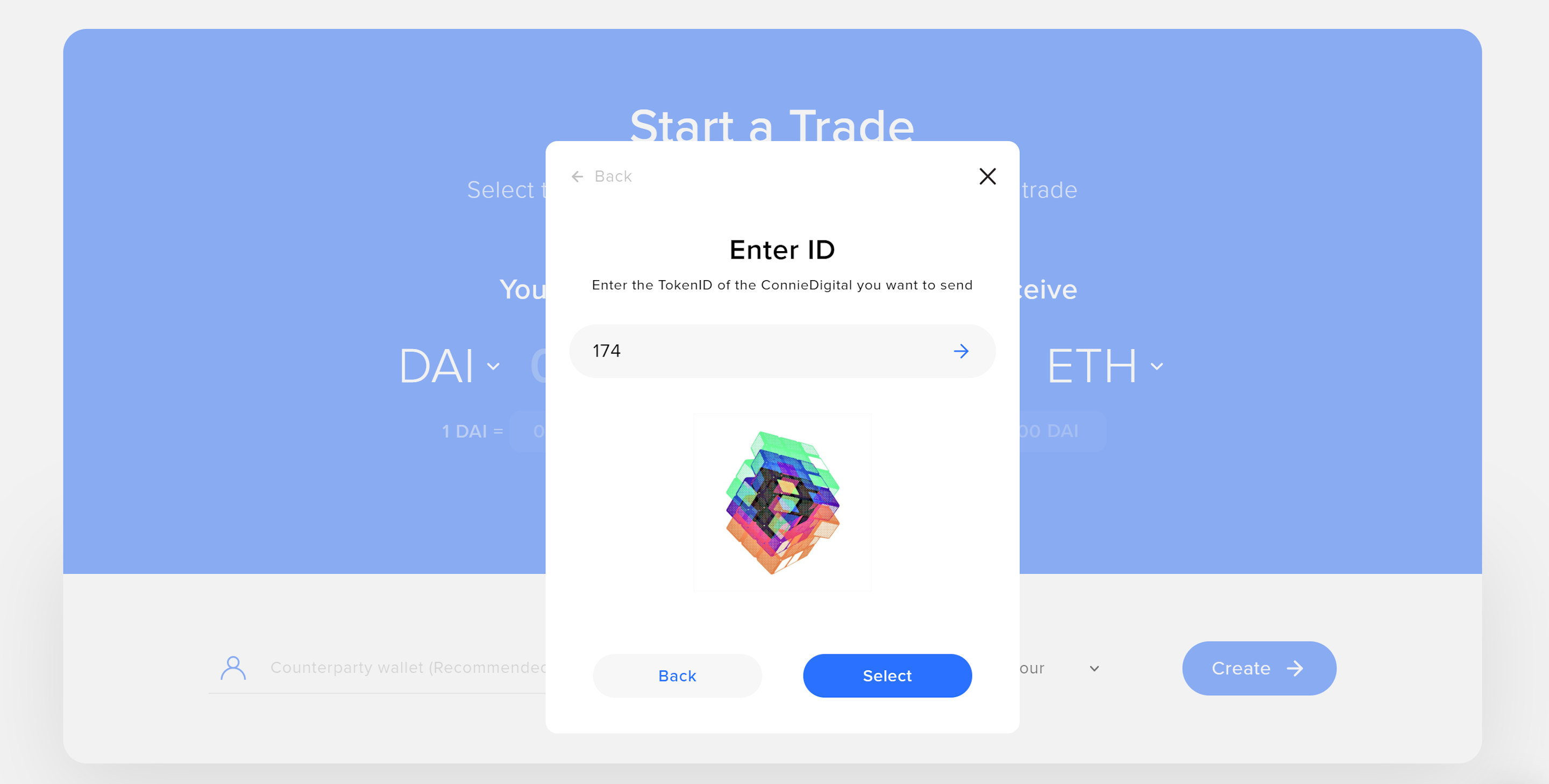 You can even make trades with CODI NFTs and HUE. To do so, you simply need to input the smart contract addresses in the 'send' and 'receive' fields.
The CODI NFT contract address is: 0xc5ae797a87d9d72fb7d4934a304787164a29857a
The HUE contract address is: 0xdcfe18bc46f5a0cd0d3af0c2155d2bcb5ade2fc5
Learn more here: Introducing AirSwap Trader.