Social tokens need community headquarters. When I first announced HUE in September 2019 my headquarters was on Cent.co. However, I would eventually step away from the site in April 2020. Since that time, other social token issuers have experimented with Discord and Telegram as community homes for social tokens. I decided not to go this route.
In my opinion, Telegram has a bad user experience. Short-form content on Discord servers with dozens of channels can get exhausting. I also think both of these platforms are lacking in discoverability. With this in mind, I wanted to try something fresh.

Welcome to danky.club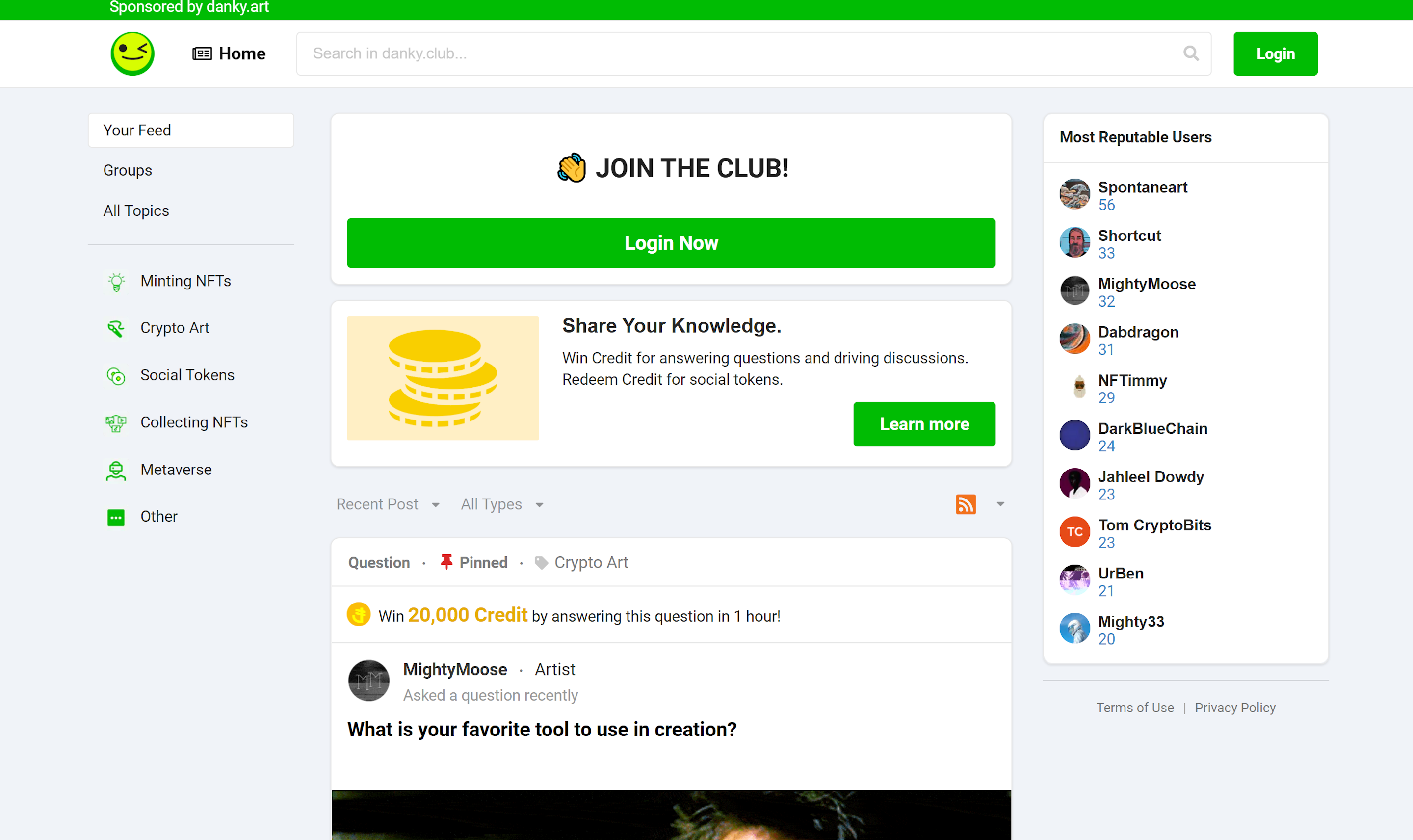 Danky.club is a new home for HUE holders and those interested in earning the token. On danky.club, members gather to discuss social tokens and various other WEB3 topics. Club members can earn tokens for sharing their knowledge and participating in discussions.
Danky.club opens up new opportunities to engage with the token. Answering questions, building reputation, and participating in content bounties are just some ideas of how members are rewarded. You see, earning for social actions has been at the core of HUE since its inception because HUE was created as a reward token (similar to a loyalty point). Which also means there now new ways to use HUE.

Currently, HUE can be used to redeem rewards on Roll and trade digital collectibles (NFTs) on OpenSea. Such NFTs include some of my artwork, Avastars, Colorglyphs, MarbleCards and more. Now, holders will be able to use HUE to promote content. I will share how this works in the coming weeks.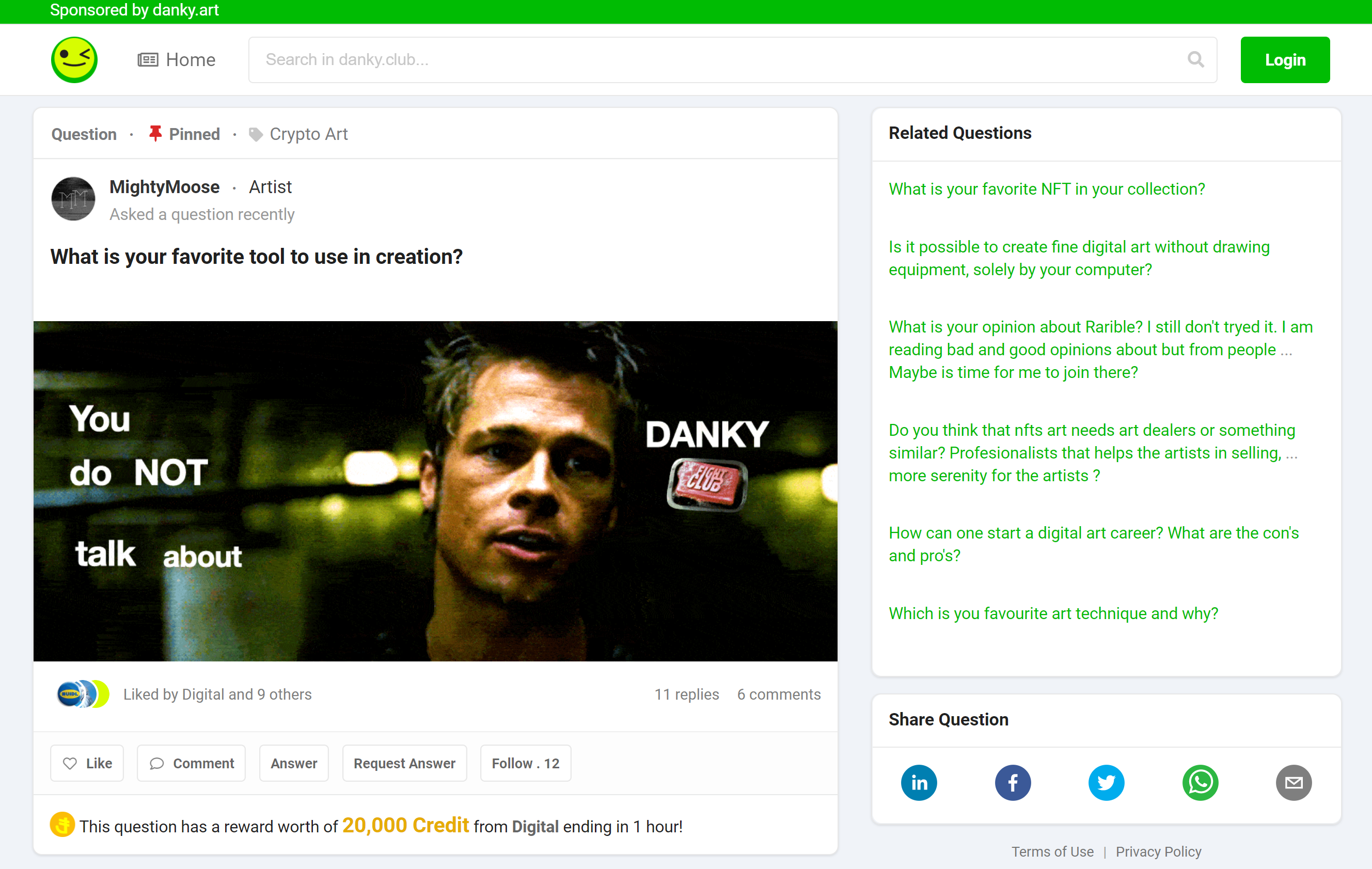 Social Tokens, NFTs and a WARNING

Since launching HUE and kickstarting the social token/NFT love affair, I have watched other social token issuers explore this concept. Most notably, I've watched others experiment with the idea of 'backing' social tokens with NFTs. People have asked if I am going to do the same thing with HUE. This is unlikely.
Mainly because I think the current iteration is lacking. There is technically a better way to achieve this outcome than what is being done today. I will consider working to bring this better implementation into reality if there's good demand for it.
Finally, I've been warning people about the potential dangers of social tokens. Writing from personal experience; fluctuations in trading can have a direct emotional impact on issuers.
If we look at the outcry from Instagram users when the company threatened to remove the 'Like' button, we can see the emotional attachment and high value placed on this simple social action. When we begin to layer money onto social networks in the form of social tokens, I think trading activity has the potential to deeply affect a person's mental health. I would caution new issuers not to use their name and/or likeness when preparing a token.
That's all for now. Thanks for reading!
Danky.club is currently live and invite-only. Make sure to visit using the secure https://danky.club link. Invites are moving slow, but feel free to DM me on Twitter if you'd like an invitation.