I partnered with
Cryptograph.co
to auction off a one-of-a-kind
NFT
on January 7th, 2021 with proceeds from the sale going towards charity!
Cryptographs are digital creations made by world icons and artists for the purpose of supporting charitable causes. A Cryptograph can be anything as long as it is digital, such as a song, a video, an artwork, or a 3D model. Some recognizable Cryptograph creators include Vitalik Buterin, Paris Hilton, Ashton Kutcher, EVE, Scott Storch, Alec Monopoly and Hackatao to name a few.
Social Impact
Each Cryptograph supports a charitable cause close to its creator's heart, and every time the Cryptograph is transacted it automatically raises money for its creator and for its charitable cause, forever.
Thanks to this sustainably philanthropic model, creators, charities, collectors, and Perpetual Altruism (the social enterprise behind Cryptograph) are all incentivized to make sure that each Cryptograph generates a long-term positive social impact.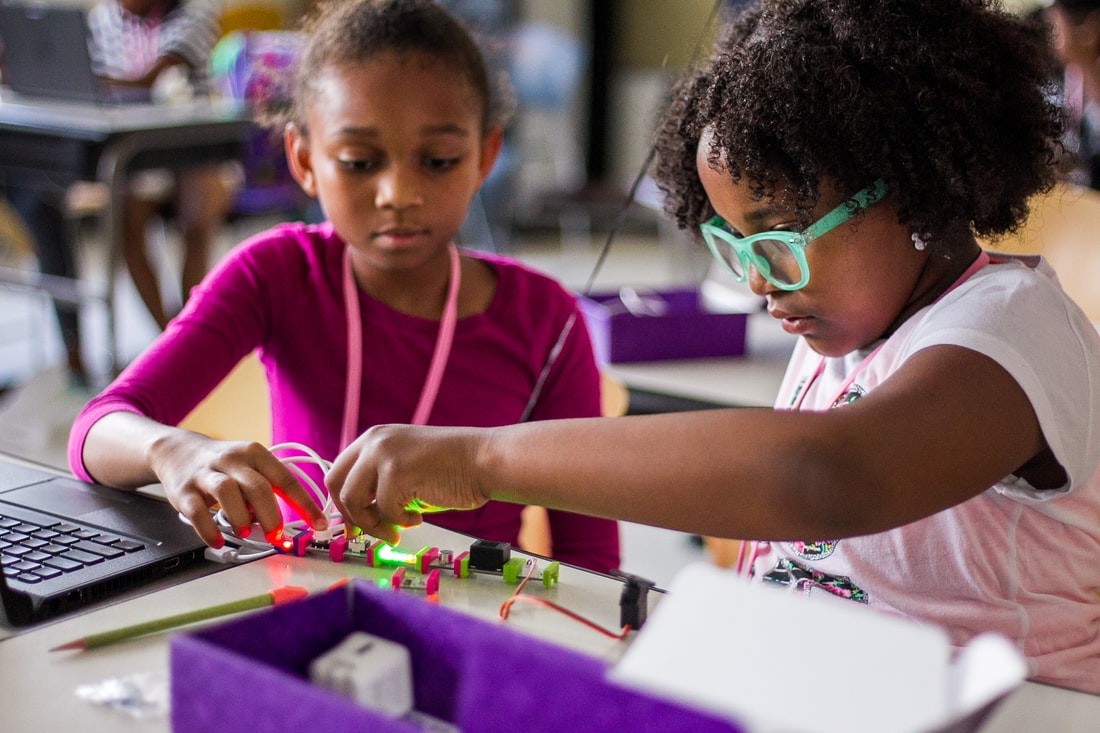 The cause I've chosen to support with the sale of my Cryptograph is Black Girls Code.
As a first-time uncle of a beautiful baby girl, the Black Girls Code mission really resonate with me. That is "to increase the number of women of color in the digital space by empowering girls of color ages 7 to 17 to become innovators in STEM fields, leaders in their communities, and builders of their own futures through exposure to computer science and technology."
And so, for the artwork, I decided to mix my love of retro tech with the color palette and youthful spirit of Black Girls Code into a one-of-a-kind 3D floppy disk.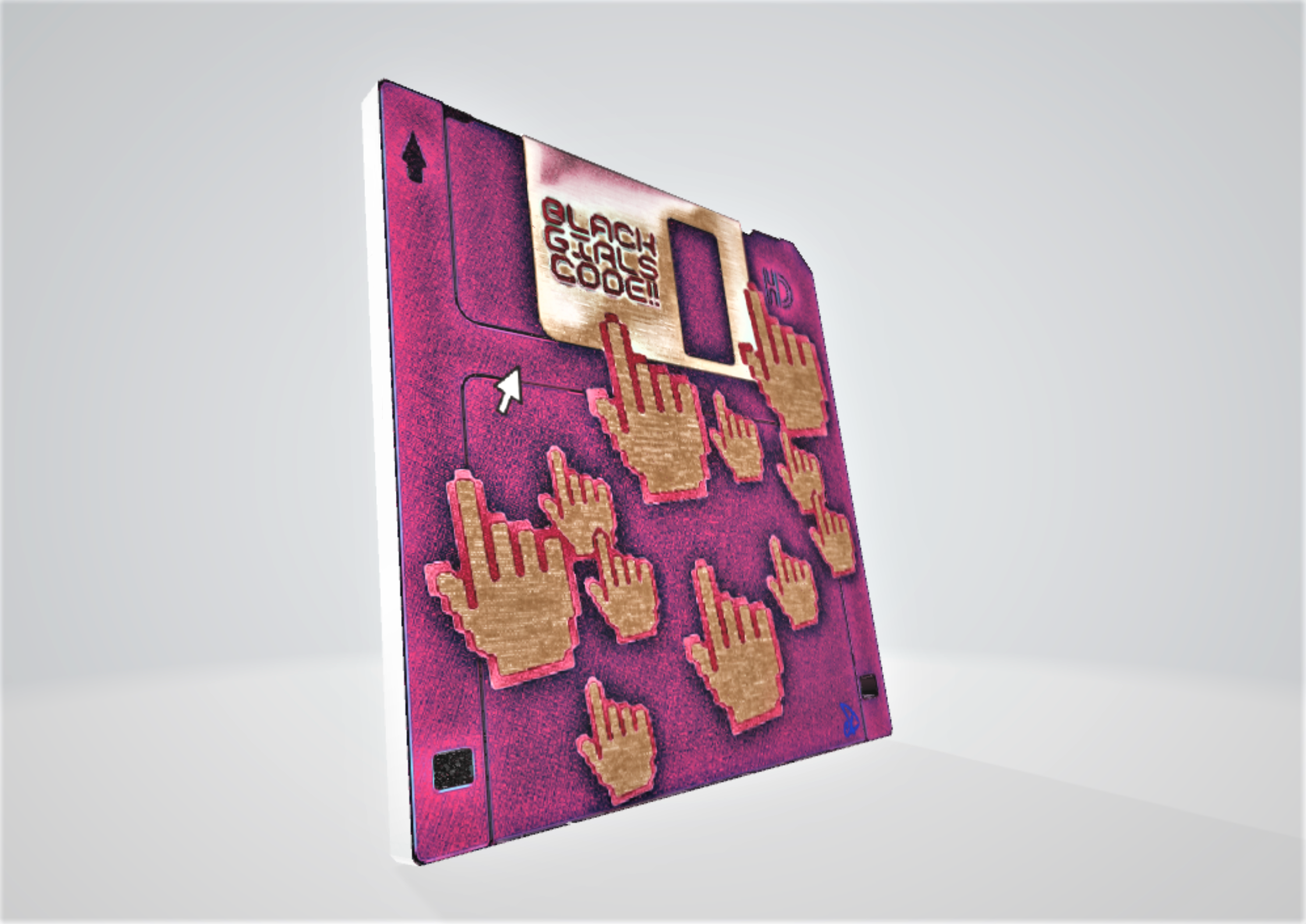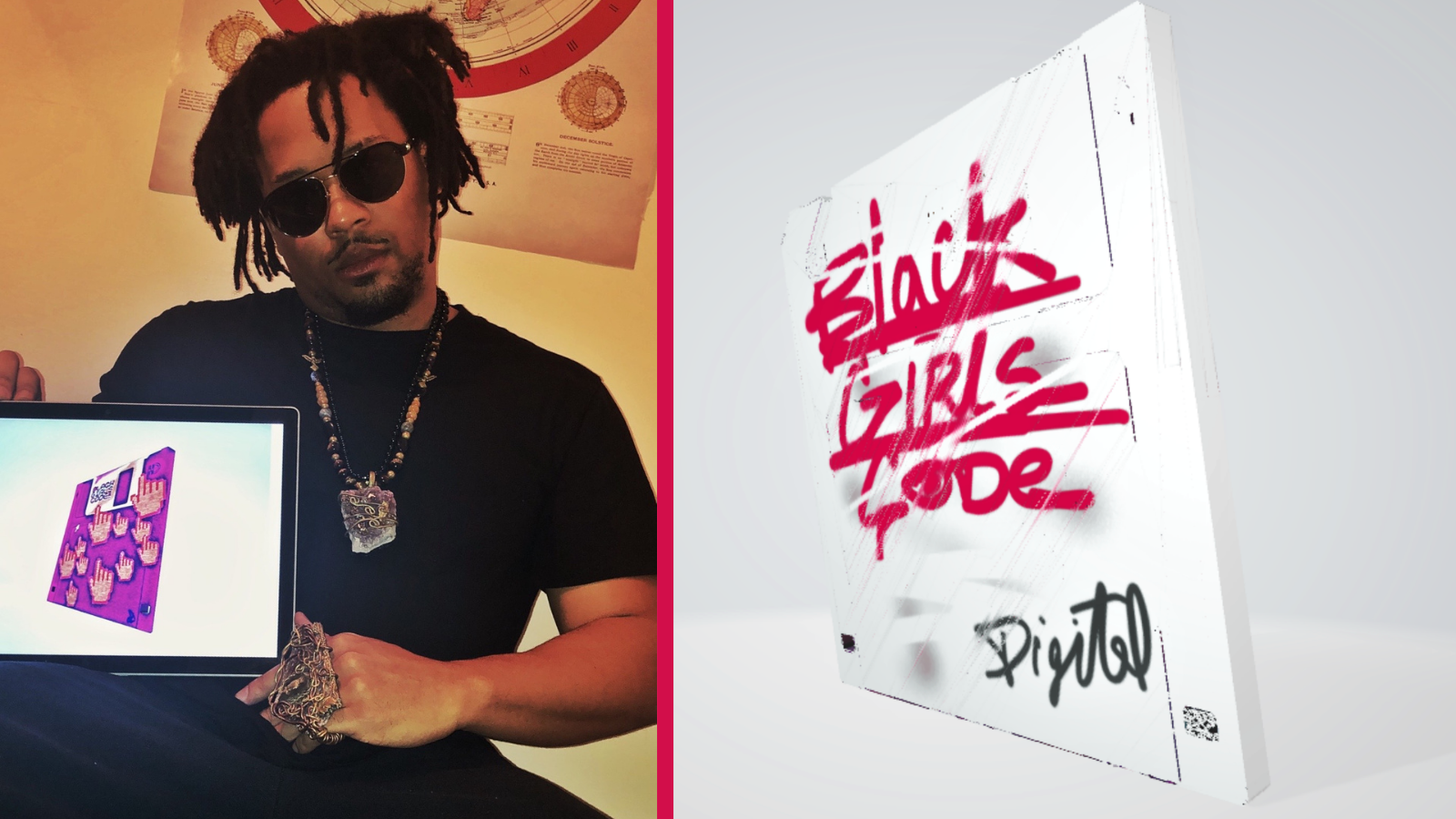 The Auction
The auction for my Cryptograph, aptly titled BGC 3D NFT, will begin on January 7th on Cryptograph.co. The auction will last for 72 hours with the artwork going to the highest bidder.
It's important to note that Cryptographs are initially auctioned off using a novel auction model that rewards every bidder who takes part, after which the Cryptograph can be traded between collectors forever on the secondary market. To learn more about buying, selling and collecting Cryptographs, check out the official FAQ page.
Cryptograph.co uses Ethereum smart contract technology to process and automate all transactions in a secure and transparent environment. All Cryptographs are ERC-721 tokens and also implement the ERC-2665 transfer function extension.