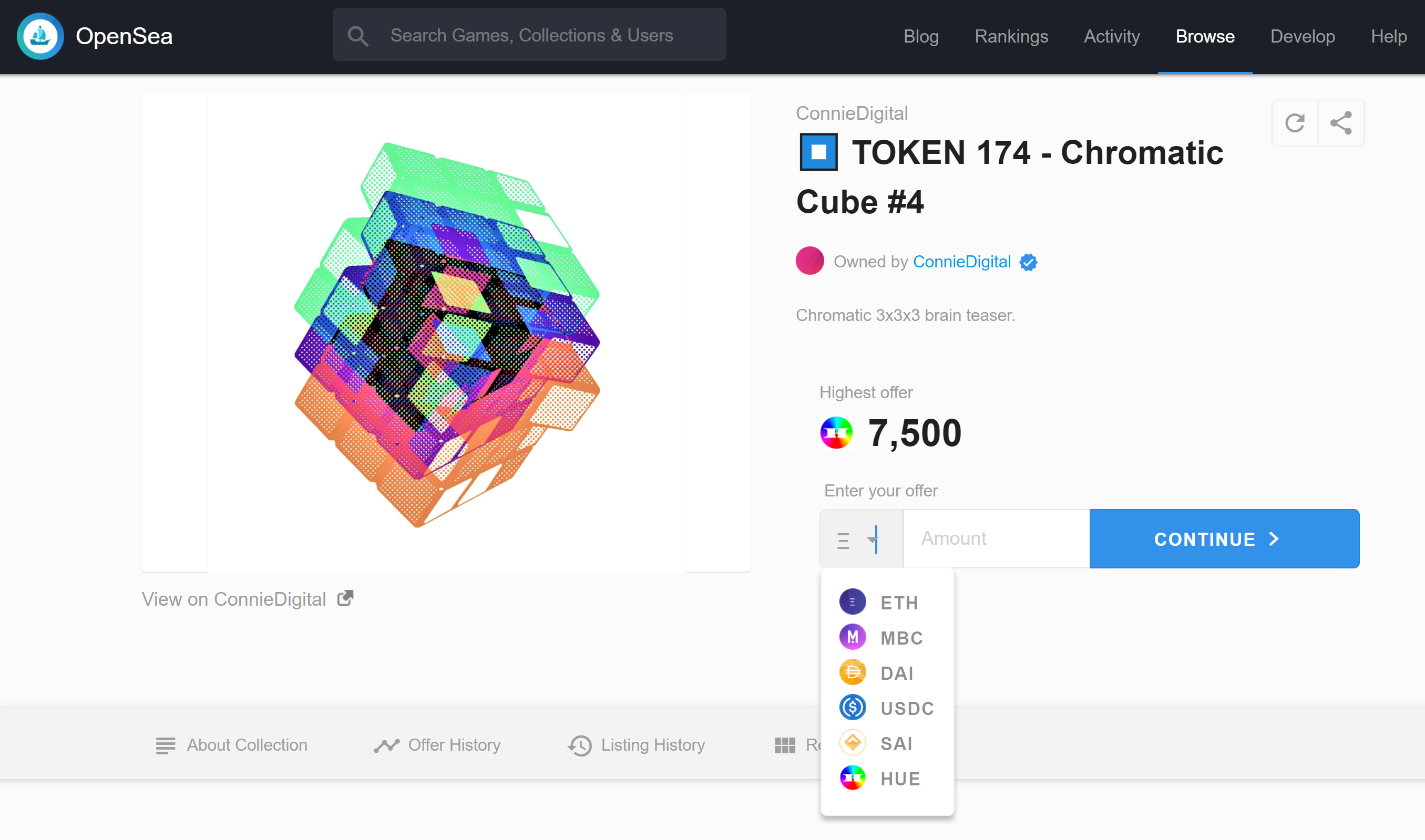 As of today, all ConnieDigital (CODI) NFTs can be bought/sold/bid with MarbleCoin (MBC).
That's right! In addition to HUE, ETH, DAI, SAI and USDC, MBC can now be used to transact with my art on OpenSea. MarbleCoin is the in-game token for the blockchain trading card game, Marble.Cards. You can learn more about MarbleCoin here.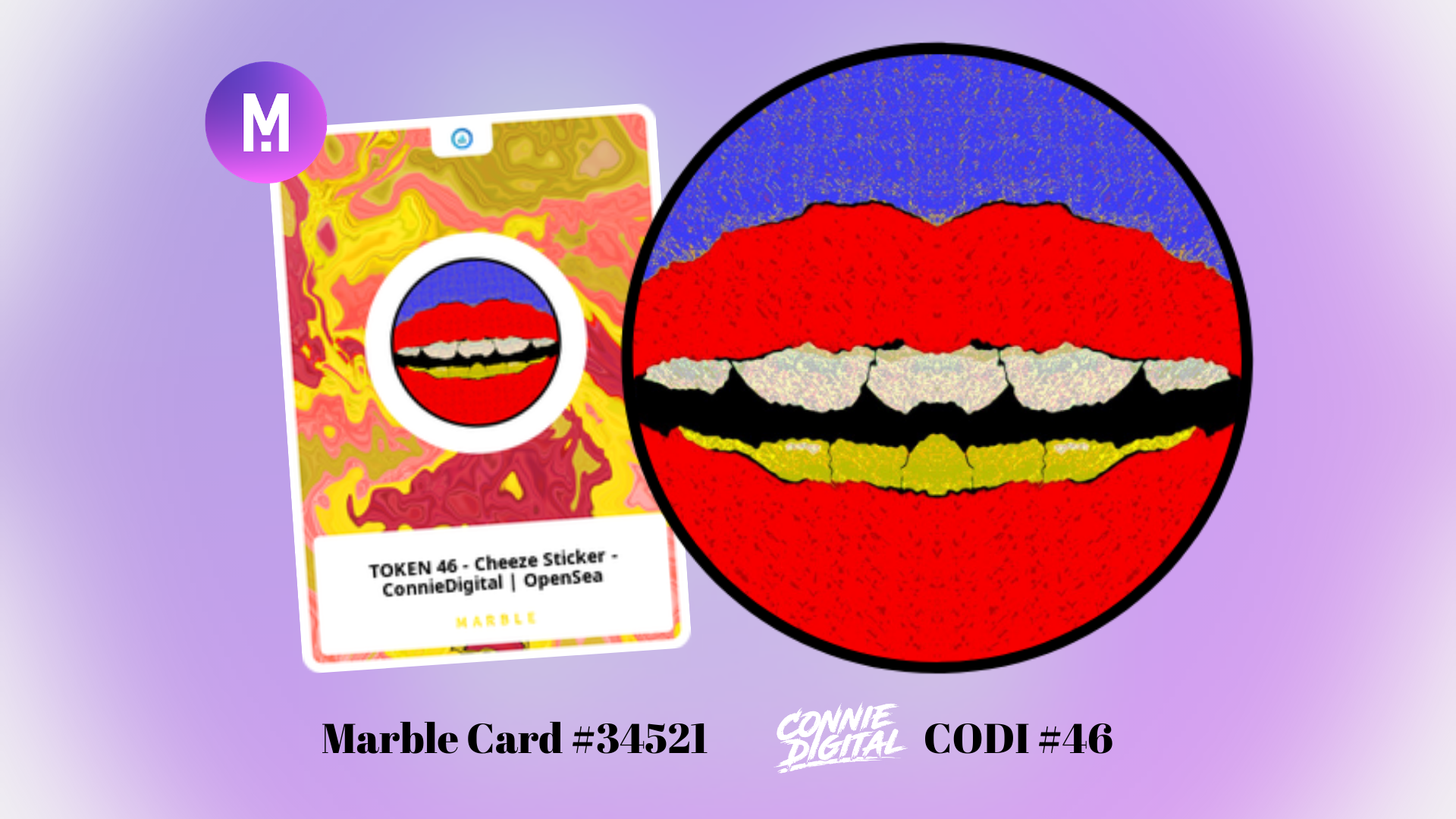 With this integration you can now use MBC to also purchase the art associated with a Marble Card. As an example, the artwork for MarbleCard #34521 is now listed at a price of 800 MBC.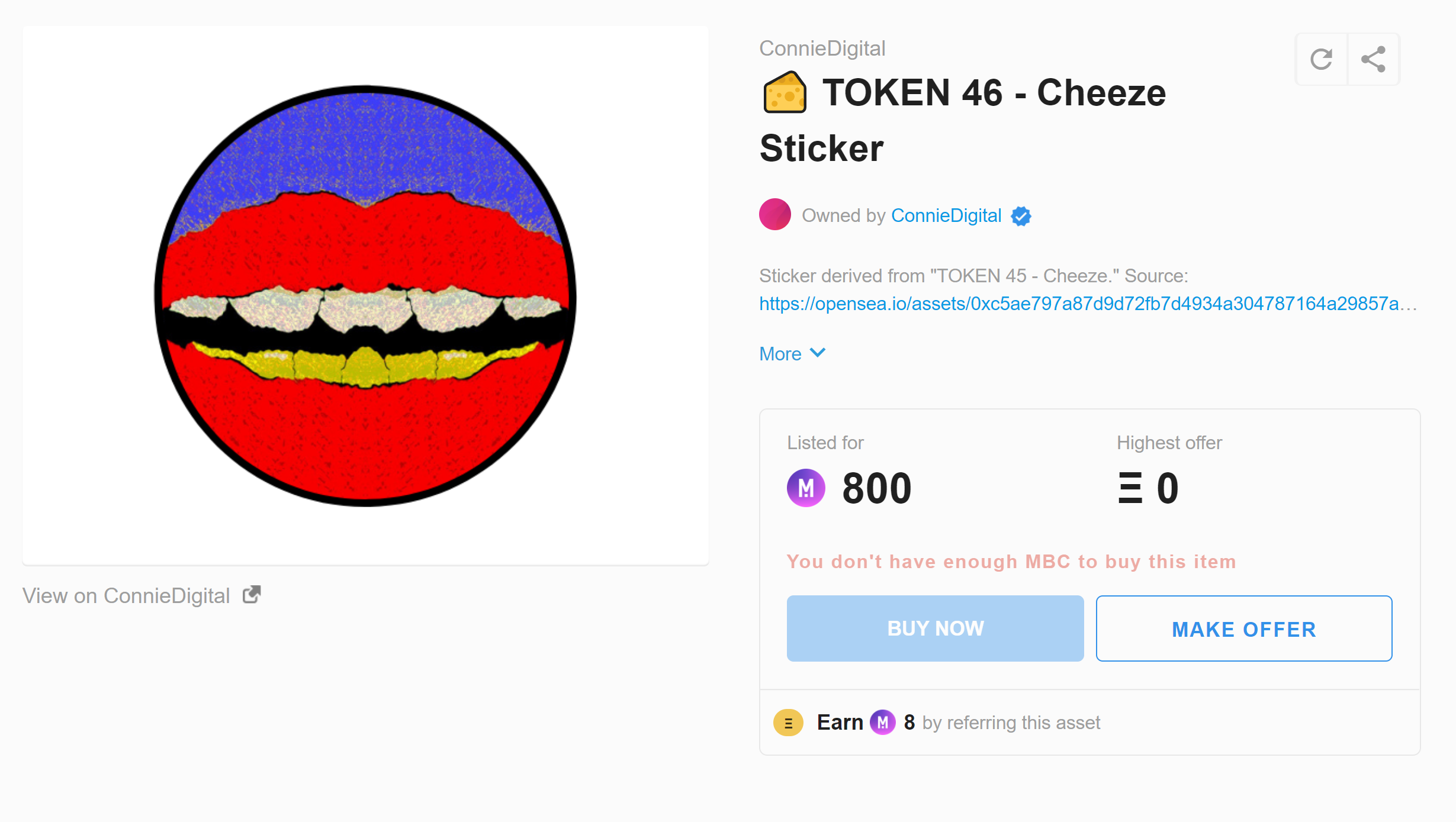 If you've been following me and redeeming rewards on Roll using HUE, then you know I'm a fan of MarbleCards. Adding MBC to my marketplace creates another way for everyone to earn MBC from direct sales and from affiliate commissions for referring my artwork.
✌🏽❤️🎨