Back in September 2019, the first thing I did to promote my social token
HUE
was offer people a shout-out in my virtual studio. The idea was simple.
Have people visit my virtual studio to claim some HUE
Have people use that HUE to tag their name on a virtual wall
Turn the virtual wall into an NFT
Shortly after announcing the offer, all available shout-outs were redeemed and names were added to the wall. Here's a screenshot of the original Shout-Out Wall.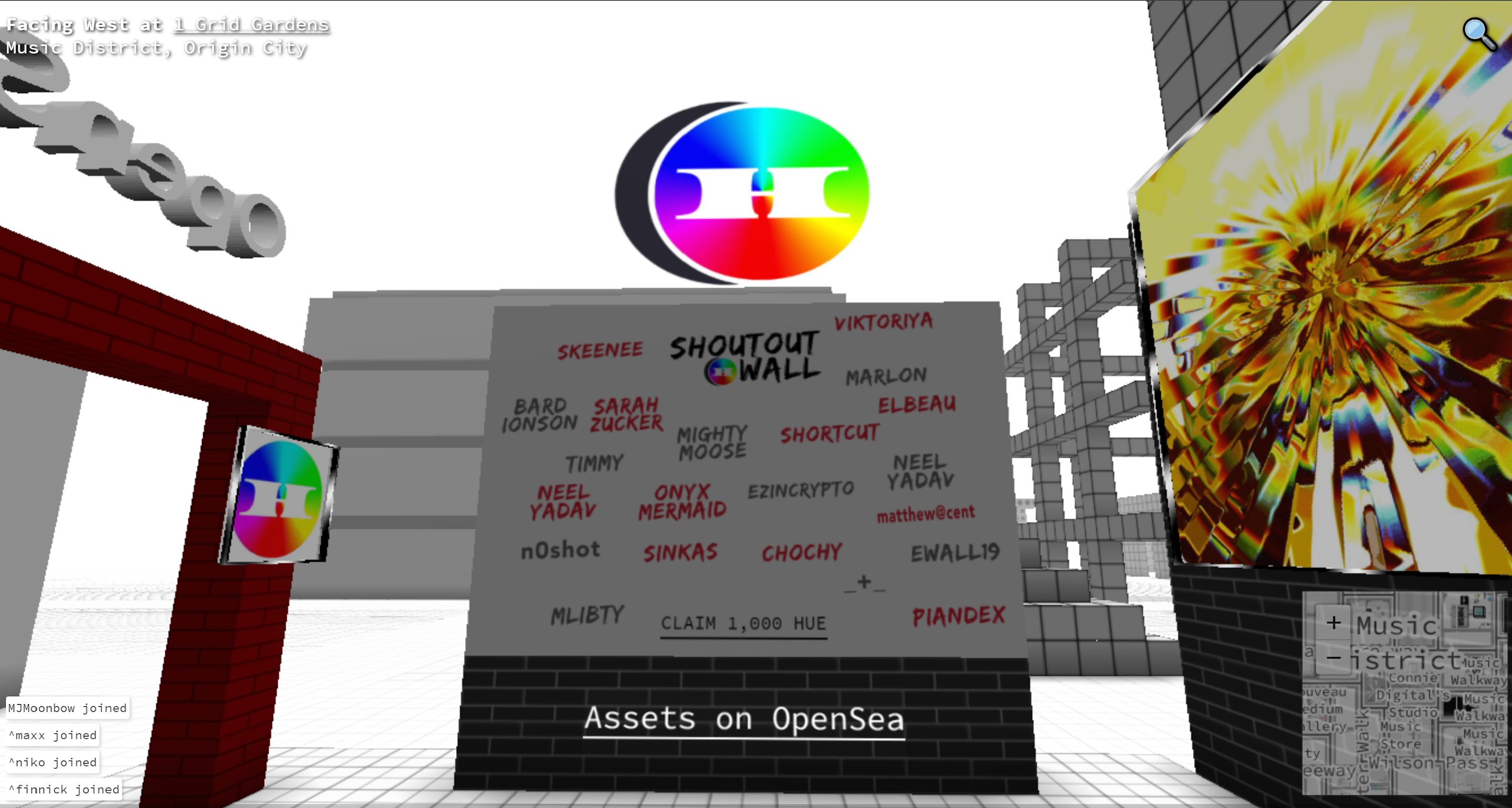 What's Old Is New Again


The original Shout-Out Wall would ultimately be torn down during various remodels of the virtual studio. It now only lives on as an NFT. However, the latest remodel of my studio inspired me to bring the Shout-Out Wall back in new form.

Introducing Shout-Out Wall 2.0!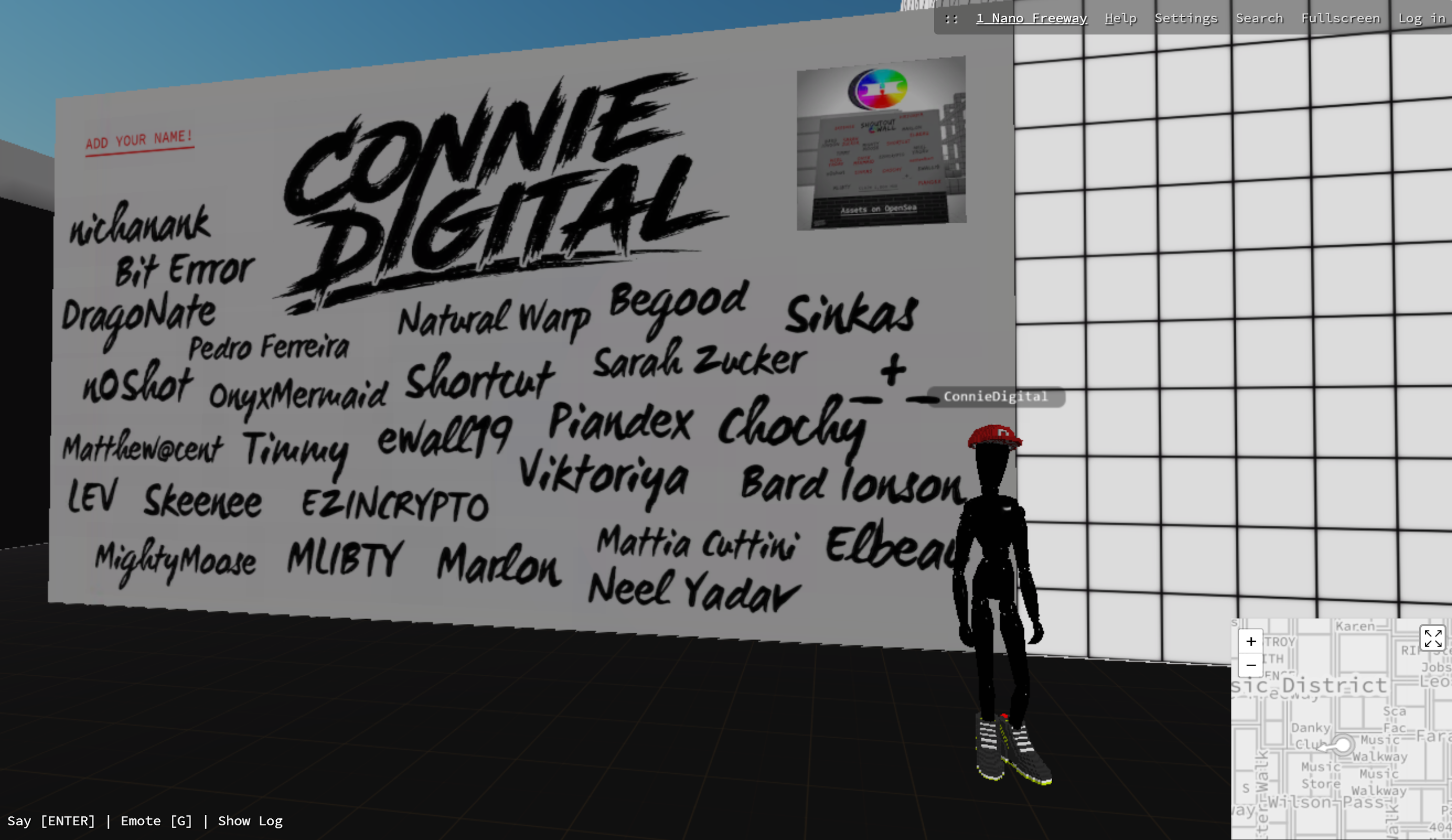 Same rules apply as before.
If you would like to tag your name on the new Shout-Out Wall, you can do so for 1000 HUE. All you need to do is redeem this Reward on Roll.