Thanks to the Decentraland Foundation I was able to secure a festival stage for some NFT music pioneers during the 4-day Metaverse Festival (Oct. 21-24, 2021).
Originally, the Metaverse Festival was going to happen on Oct. 7-10, 2021. However, the Decentraland Foundation would later decide to push the event back.

This gap in time led to the creation of meta_ep.

Before the delay, my plan was just to provide a set of music for the festival, not necessarily package the music as an EP. After the delay, I randomly sent a tweet on Oct. 7th stating that I was dropping an EP.
What you have here is the result.
meta_ep Collection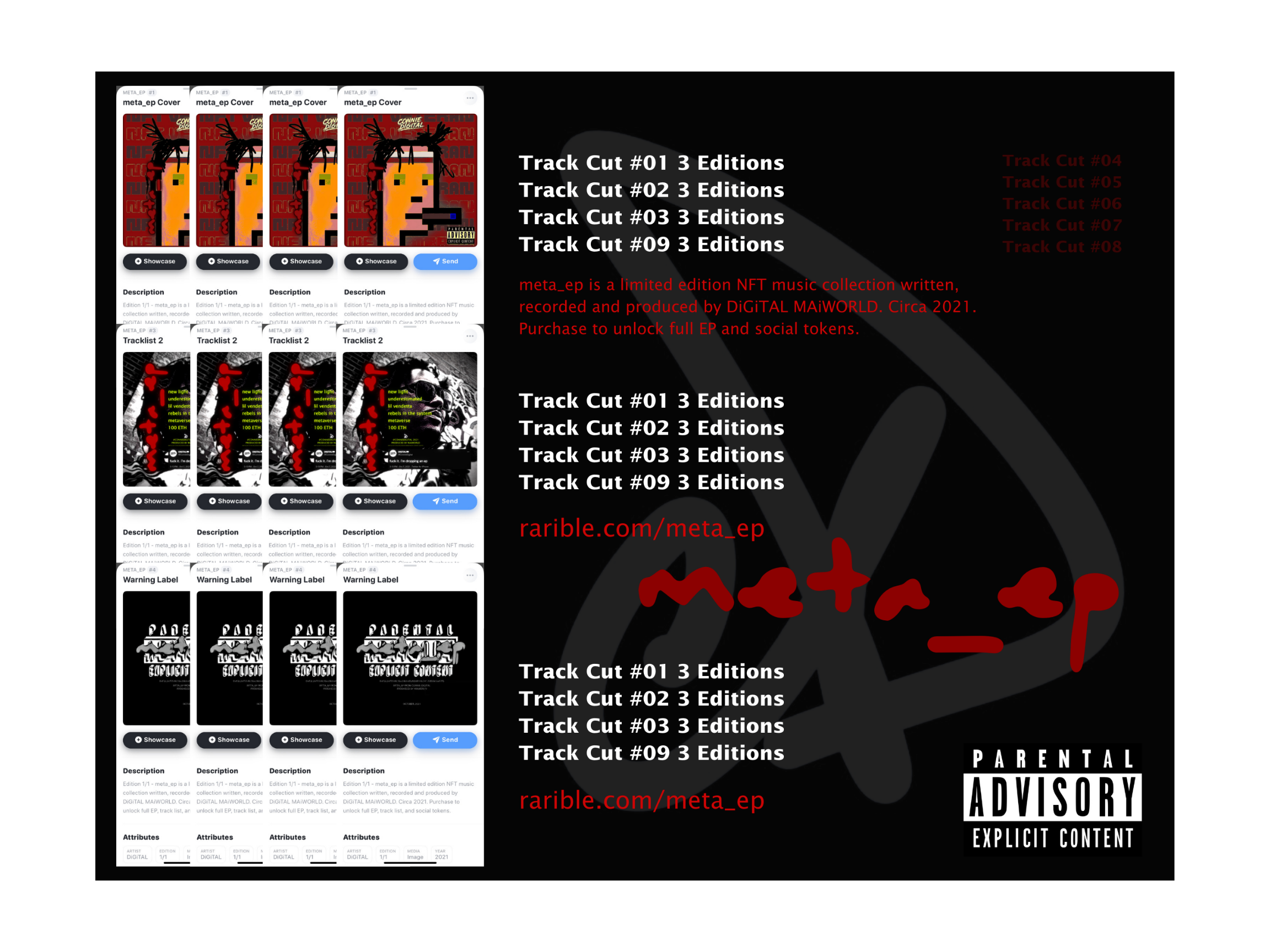 meta_ep is a limited edition NFT music collection written, recorded and produced by DiGiTAL MAiWORLD. Purchasing an NFT within this collection unlocks the full EP and a limited supply of social tokens.

There are 39 NFTs within this collection, including 36 mp4s of varying track cuts, edition numbers and variants, and 3 single edition tokens...
Cover
Tracklist 2
Warning Label
Each NFT is also tagged with collectible traits, and start at 0.25ETH.
The full EP is unlockable using Rarible.