I'm super excited for the official launch of Decentraland on February 20th.
The potential of this decentralized virtual world built on Ethereum is mind-blowing! Land sales continue to dominate the top of the OpenSea 7-Day Volume Rankings, and Wearables just cracked the Top 7.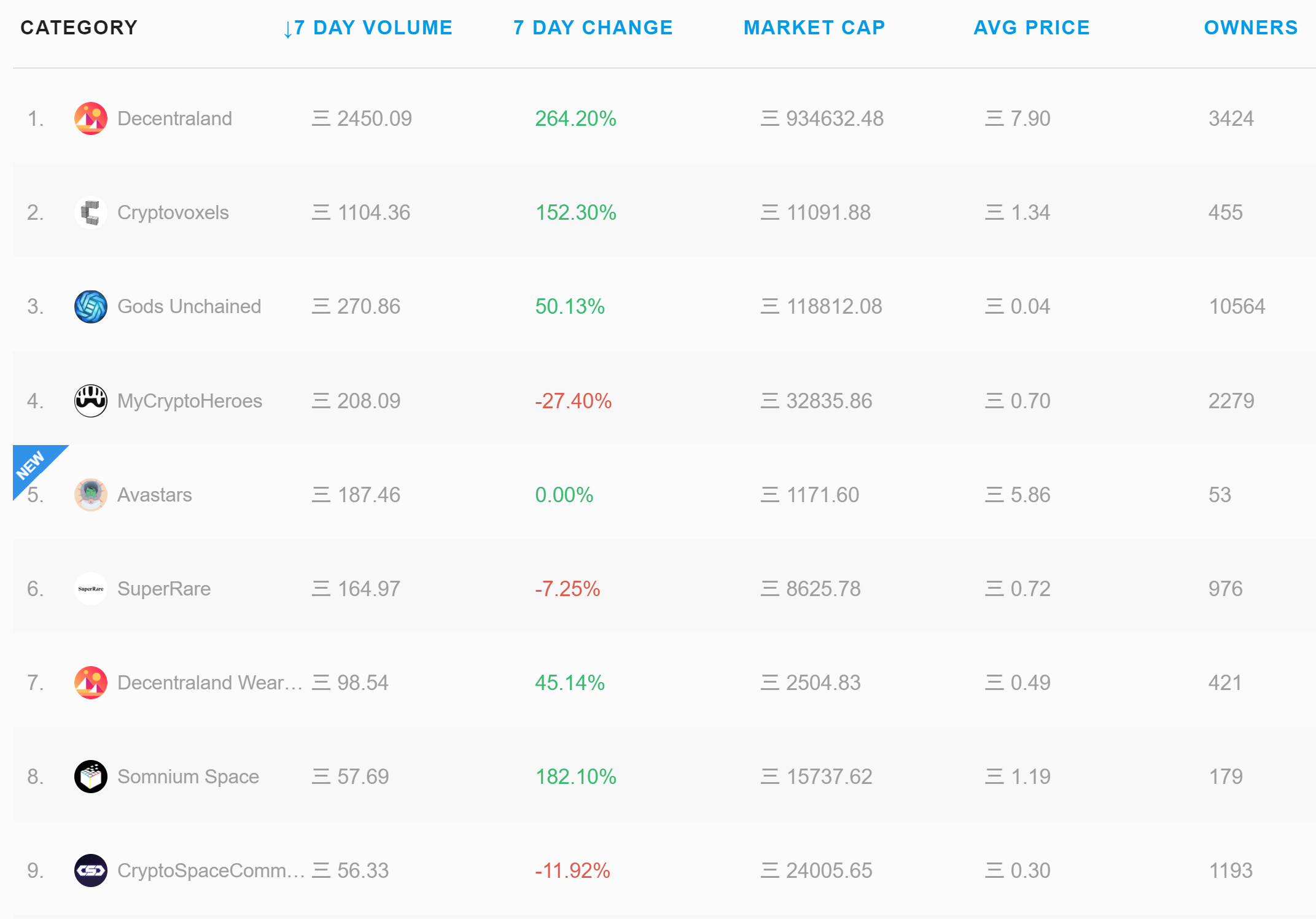 MANA is up too!
100.7% in the last 30 days.

In preparation for Launch Day, I teleported to DCL and grabbed some screenshots of what I have going on there. Check these out...