NFTS.WTF presents The History & Future of NFTs!
Narrated by Jamie Burke, a leading investor and collector, and produced by Pet Berisha, this 3-hour, 3-part audio documentary series promises to be the most defining pieces of content that the NFT space has ever seen. Edited from over 50 interviews with the leading creators, innovators, collectors and investors from across NFT land during 2021.

Featured in the documentary: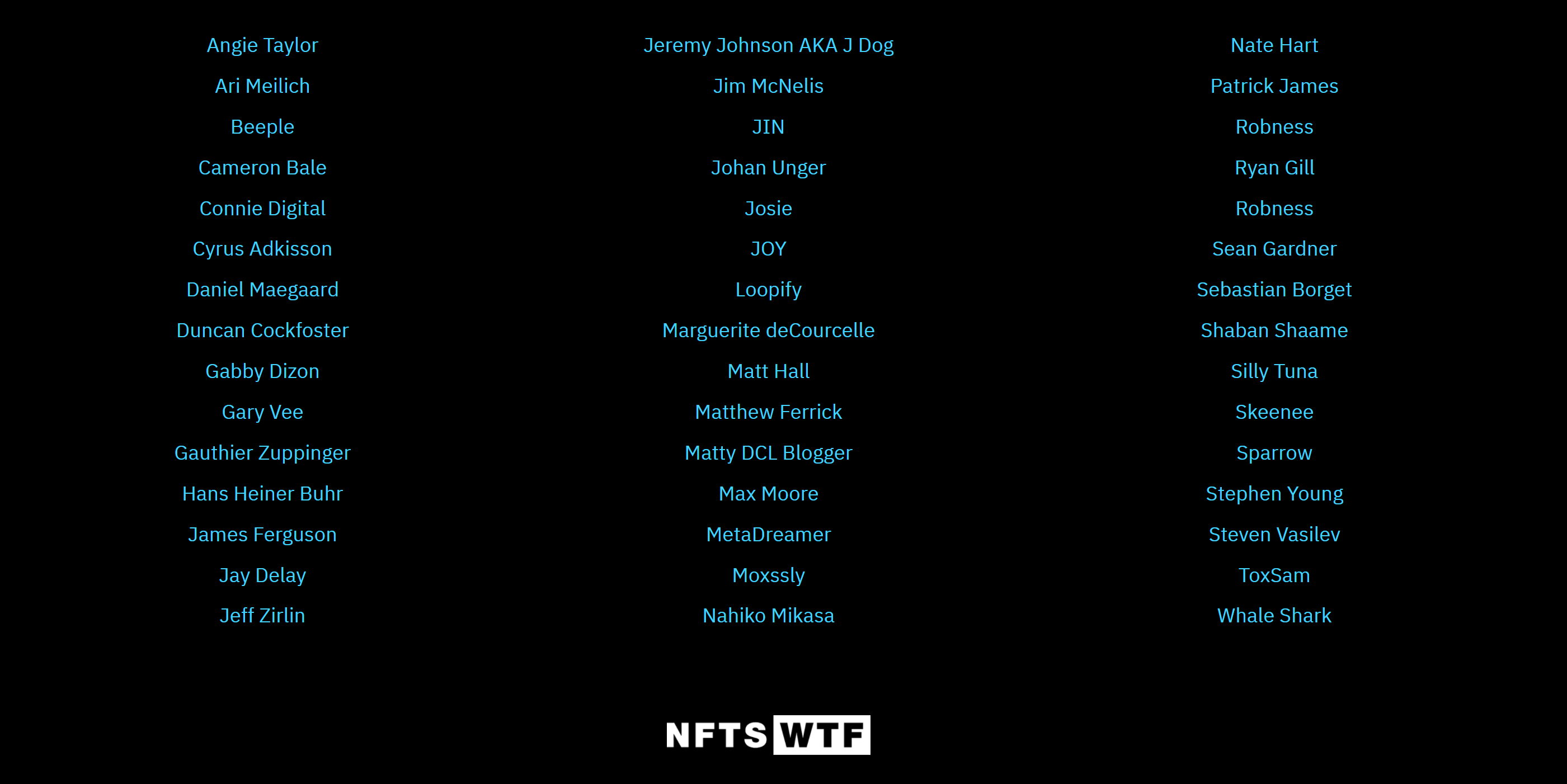 Act 1 - The History of NFTs
Why are NFTs valuable and how did they come into existence? Jamie goes back in time to colored coins, Counter Party, and the genesis of CryptoPunks with the help of Matt Hall, Silly Tuna, Josie, Shaban Shaame and many more.
Act 2 - The Rise of the Digital Collector
The hype and euphoria of the 2017 bull run was crazy in many ways, but it did bring a lot of amazingly talented people in the space. Hear from Matty DCL Blogger, Duncan Cockfoster, Jay Delay, Angie Taylor, Ari Meilich and many more about why they stayed, built, invested and collected in the NFT world during the bear market that followed.
Act 3 - The Future of NFTs
Time to future gaze. How will NFTs impact society as a whole, gaming and more in the future? How will brands enter this space in a way that doesn't seem cash grab oriented? How do we create a more inclusive and diverse new world that is resoundingly different to the old? Jamie attempts to answer all of the above with the help of Connie Digital, Sebastian Borget, Sparrow, Marguerite de Courcelle, Gary Vee and many more.