I recorded "Don't Be Afraid" with limited resources in the thick of the COVID19 global lock down. Unable to get to the recording studio, I was forced to make do with the tools I had at home. I say "forced" because this was one of those things that could not wait.
"Don't Be Afraid" is about the lock down and the misinformation, censorship, and fear surrounding it. The title comes from the advice I often give myself and others — don't be afraid! Things may be very uncomfortable, very unfamiliar, and very concerning, but we cannot buy into the fear. We cannot face these times with a weak spirit. We must be strong. We must not be afraid.

This track means a lot to me because of the timeliness, but also because of the struggle I went through to manifest it.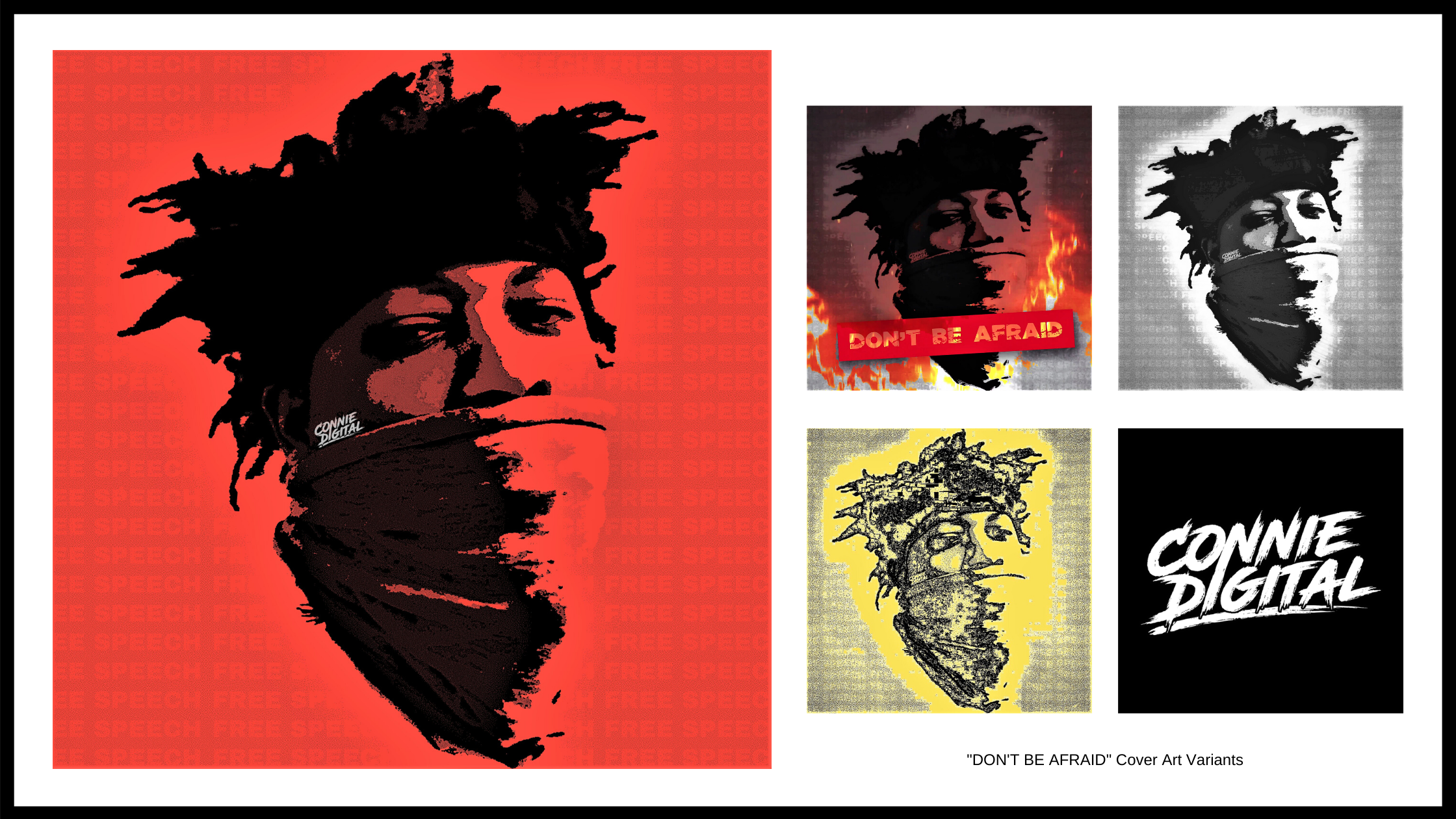 The cover art is a depiction of me, in public, in 2020. Masks have become a new symbol of public safety, but also a symbol of silence. Don't ask questions, just do as you're told. I can't breathe, I can't speak!
DBA Summer 2020 Collection
"Don't Be Afraid" NFTs are the first collectibles minted on my new DIGITAL smart contract. All DIGITAL collectibles have their metadata stored directly on-chain. Additionally, all files are stored on the Arweave blockchain as well as IPFS, and the hashes from both platforms are written to the token upon minting. In short, these are among the most robust collectibles in the industry today. They are designed for the long-term and guarantee the collector indefinite, immutable content.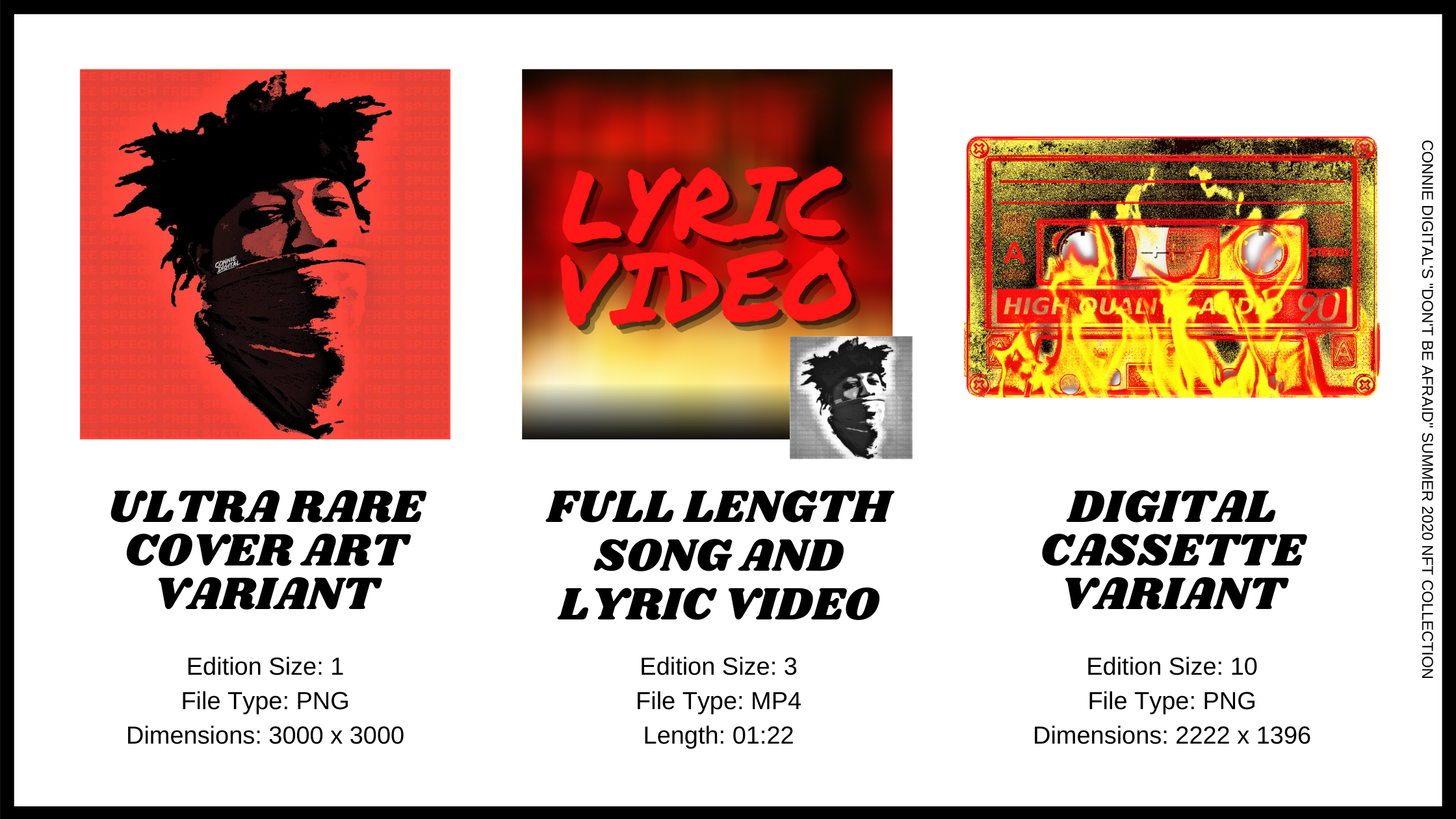 "Don't Be Afraid" Summer 2020 Collection Includes:
1 Ultra Rare Cover Art Variant

3 Lyric Videos

10 Digital Cassettes (Dark)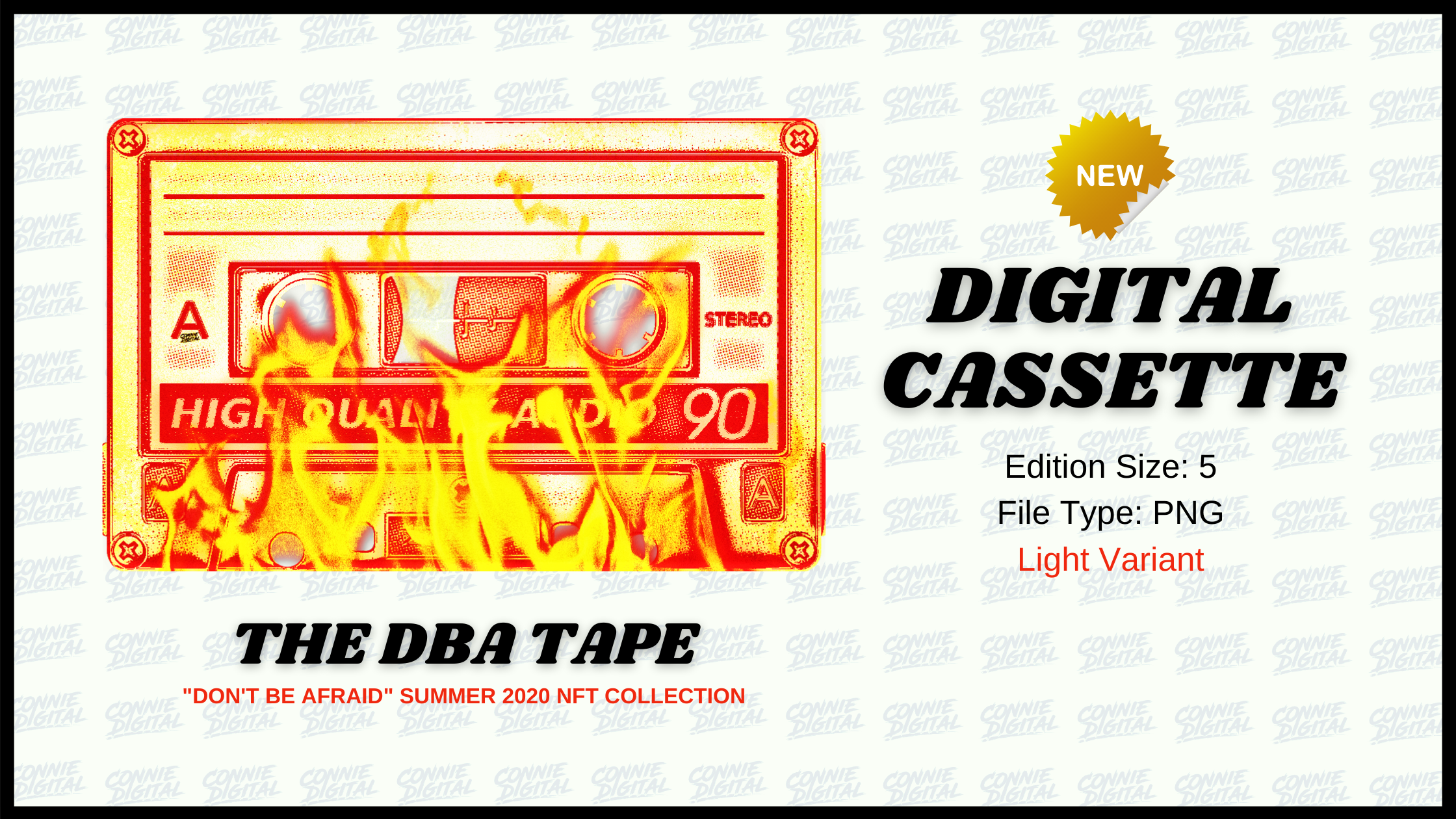 5 Digital Cassettes (Light)

*Sale proceeds will go towards my continued exploration of tokenized art and music. Original collectors of the Ultra Rare Cover Art Variant or Lyric Video will also receive 10,000 HUE.
Now Playing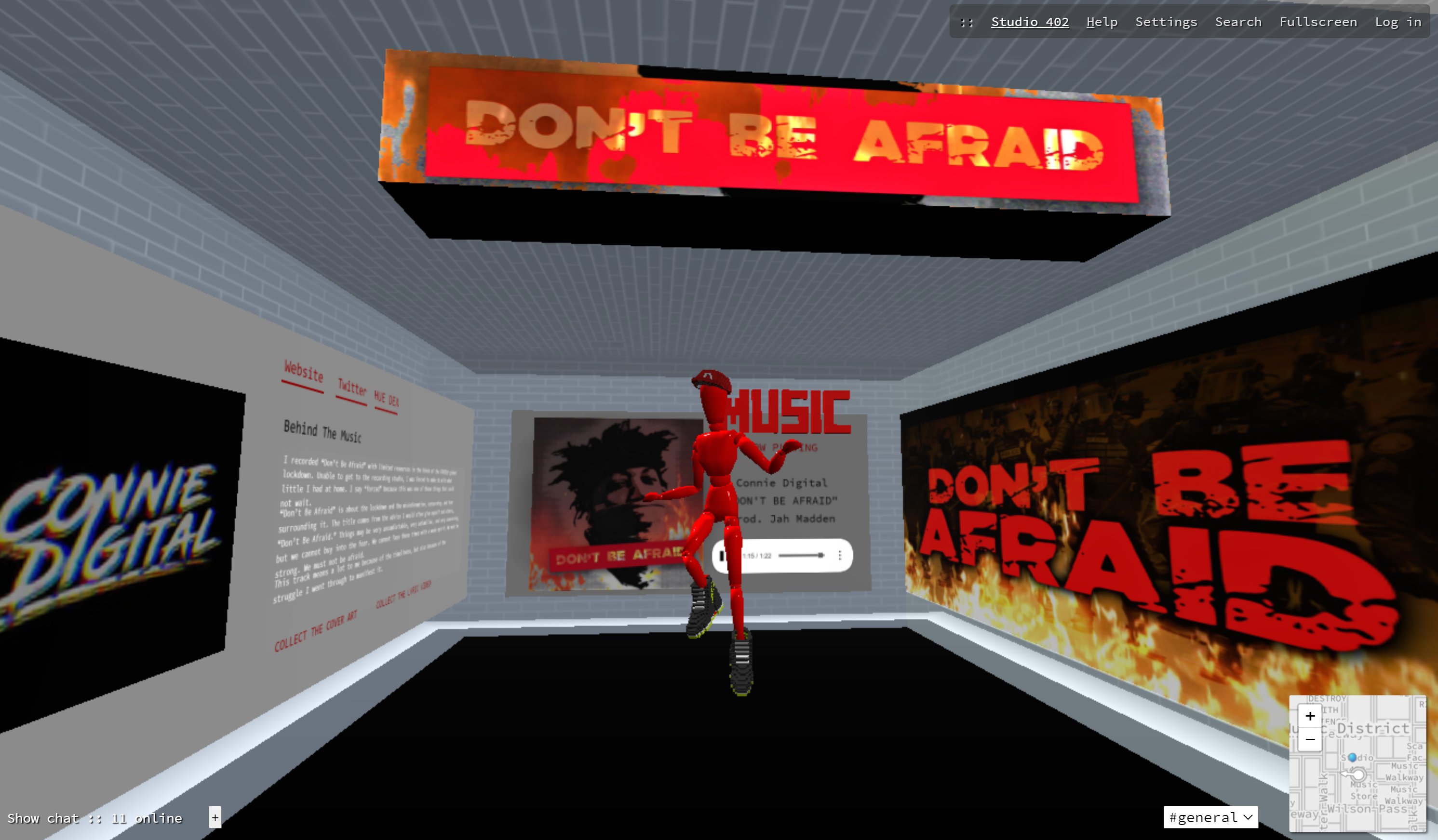 In addition to listening to the "Don't Be Afraid" lyric video, the song is also spinning in VR inside Cryptovoxels until Sept. 5th, 2020. Visit the studio, earn some $HUE, and vibe out. #DontBeAfraid🔥