I'm back with another NFT Music drop. This time inspired by my new song, STAKING (Produced by MAiWORLD). The drop takes place on MakersPlace on April 5, 2021 and will feature 3 limited edition MP4 NFTs with unique utility. More on this below.
The STAKING NFT collection includes:
an animated short
a reactive cassette tape
a glitched-out soundwave cover
Each NFT in the collection was created with a different artistic approach in mind, while at the same time highlighting a particular part of the song.
Listen to the full song Audius.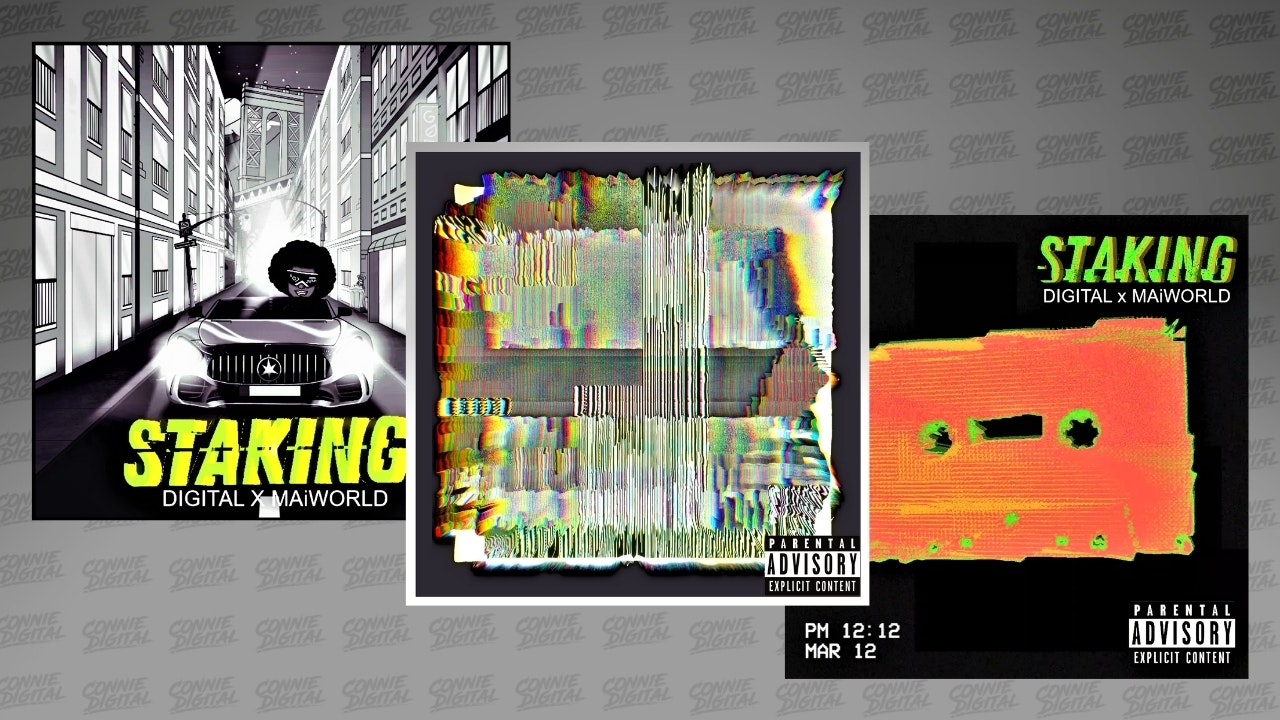 The animated short NFT picks up toward the end of the song's first verse, and offers a visual depiction of the lyric, "I'm on the road in beast mode."
I decided to have the animation take place in my home state of New Jersey with the George Washington bridge towering in the background. The scene features me bumping my music through these digital streets on the grind for digital money!
The reactive cassette tape NFT highlights the song's hook. Anyone who has been following me for a while knows my love for cassette tapes! Timestamped on March 12, 2021 at 12:12PM, this piece was created as an ode to retro tech and displays my fondness for glitch art.
Speaking of glitch art, I also used glitching techniques to develop the soundwave cover NFT (my favorite piece of the collection). This is my first time experimenting with the actual soundwave of a song. What you're seeing in this piece are multiple layers of the STAKING soundwave which I warped, glitched and colored to my liking.
Here's the original soundwave.


The soundwave cover NFT highlights the song's instrumentation - created by STAKING producer and collaborator, MAiWORLD.
NFT Utility
As mentioned in my article, Another NFT Use Case: Access as Utility, the owners of these NFTs will also receive private access to a library of exclusive content.
To start, STAKING NFT owners will have access to a 6-part podcast with myself and MAiWORLD (which includes a lyric breakdown). Additionally, owners can access a video breakdown of how the beat was constructed. Over time we intend to create and token-gate more content that is only accessible to NFT or social token holders.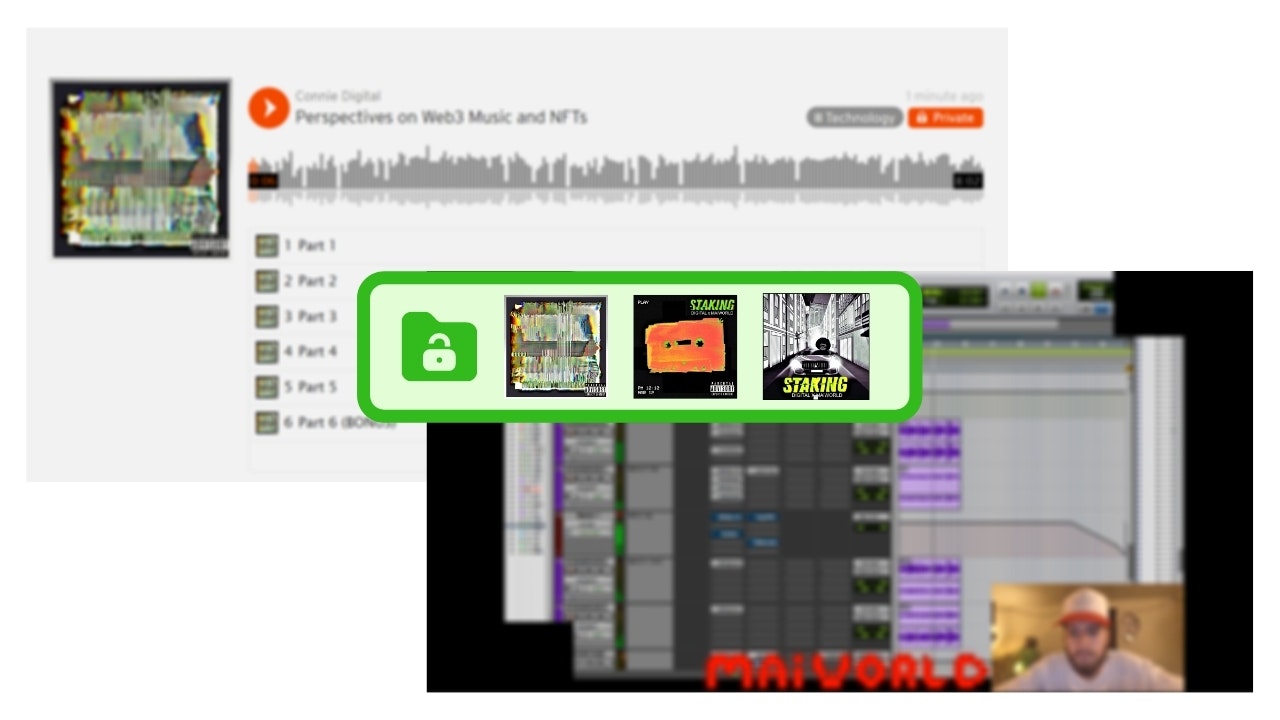 The image above will be updated with a link to the content library following the NFT drop on MakersPlace on April 5, 2021. Stay tuned!