Having participated in the launch of Async.art (the first rare, programmable NFT art platform) in February 2020 with the birth of the first-ever programmable artwork, First Supper, I am overjoyed to be back on the platform in 2021 participating in the launch of Async Music!
Similar to Async Art, Async Music empowers musicians to create new types of songs that can evolve over time, and react to its NFT owners. In the same way smart contracts and programmability has forever changed art, these tools will also forever change music.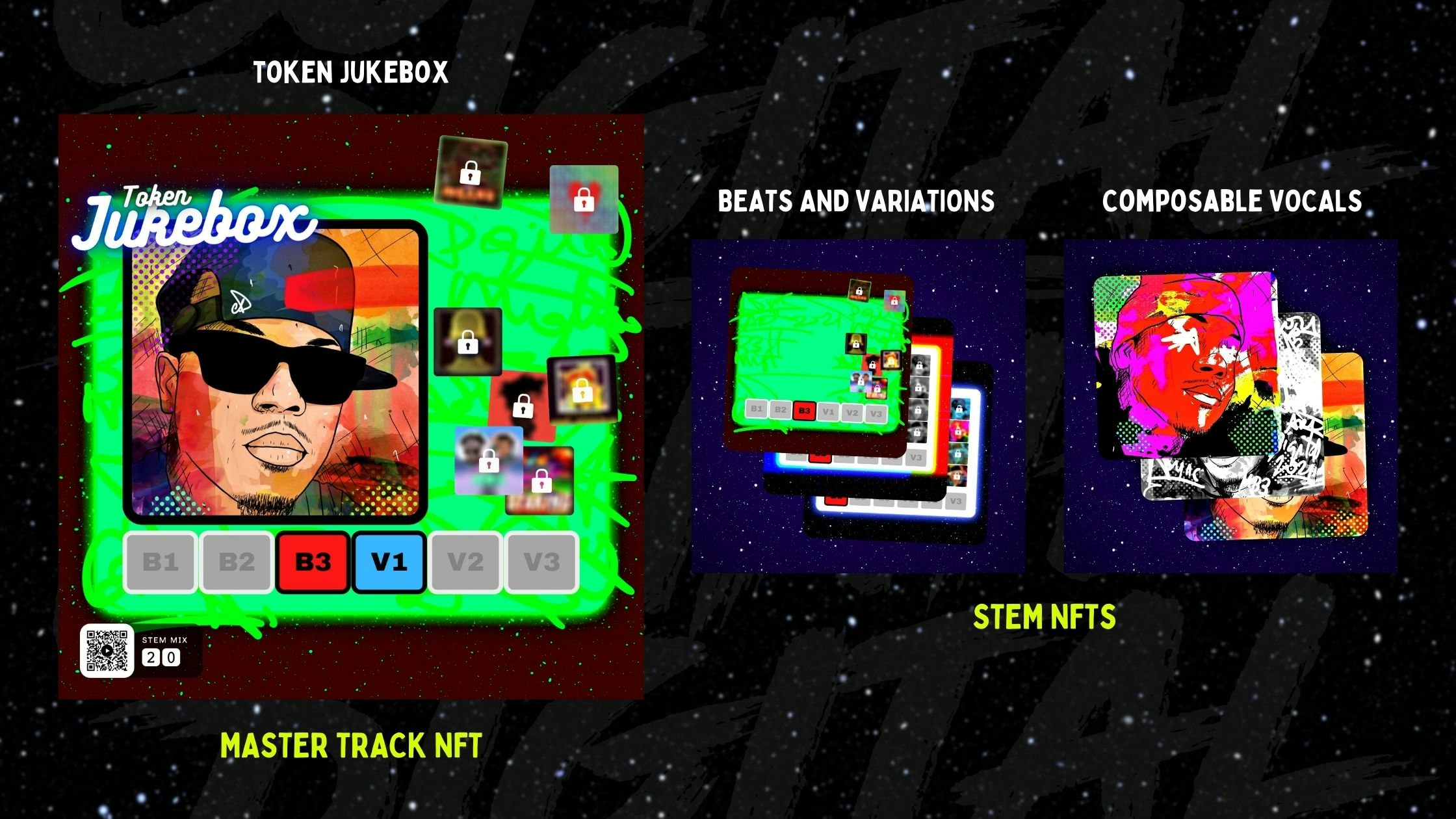 Understanding how programmable music works requires understanding how the music is constructed. On the Async Music platform, each piece consists of a Master Track NFT and multiple Stem NFTs. The Master Track NFT is not only the current live song, but it's also a single edition (1 of 1) dynamic work of art. Stems are NFTs that have the ability to alter what the Master Track both looks and sounds like.
Activating different Stems means the cover art will change according to the musician's programmed design. Stems also give their owners the power to determine which variant of that Stem is being played in the Master Track.
Imagine vocal Stems with up to 3 different lyric variants that collectors can mix and match against 3 different beat variants. Each possible combination of the Stems adds a richer meaning to the full track, while at the same time providing a fun experience of 'unlocking' different versions of the song. This is exactly what I developed with "Token Jukebox," one of the very first programmable music pieces in the NFT industry.

Alongside composer Mighty33, "Token Jukebox" was created for collectors to interact with music in a way that was not possible before. Inspired by 20th century coin-operated jukeboxes, "Token Jukebox" reimagines what a jukebox could be in the 21st century — effectively giving collectors the power to decide which version of the Master Track the world hears.
I had the opportunity to speak all about "Token Jukebox" in a recent interview. Learn the story behind this programmable music NFT at edition.async.art.
Also, learn about Limited Edition Recordings.