Guest writer: PayUsNoMind
Content series: Music NFT Adoption

Growth is a critical aspect of every industry, and music NFTs are no different. As most onboarding efforts attract more artists into the NFT space, I wondered, "with all these sellers, who's buying?" This question led me to analyzing how music NFT marketplaces grow collector bases.
For the market for music NFTs to truly grow, marketplaces must do more than look for artists to bring their fans. They must give fans a reason to collect.
Additionally, NFT collecting comes with tons of friction, from installing browser extensions to purchasing new cryptocurrencies. The process of buying an NFT shouldn't make consumers feel like contestants on American Gladiators. Marketplaces shouldn't make it difficult for consumers to give them their money.
Purchasing should be a simple and easy process.
In this Music NFT Adoption series, we'll analyze music NFT platforms and marketplaces to see how they handle various issues, including buyer friction and transaction costs.
The goal is to identify the best places for artists to bring their fans into the world of Web3 and music NFTs.
---
Async Music Classic

Async Music Classic is the most innovative music NFT platform I've come across, hands down.
On Async, recording artists can break songs up into parts and upload audio stems - like layers in Photoshop (for anyone that's done graphic design work before).
There can be multiple variations of a single stem, like different versions of the drum track. When the song streams through the Async audio player, stems arrange to form unique song versions.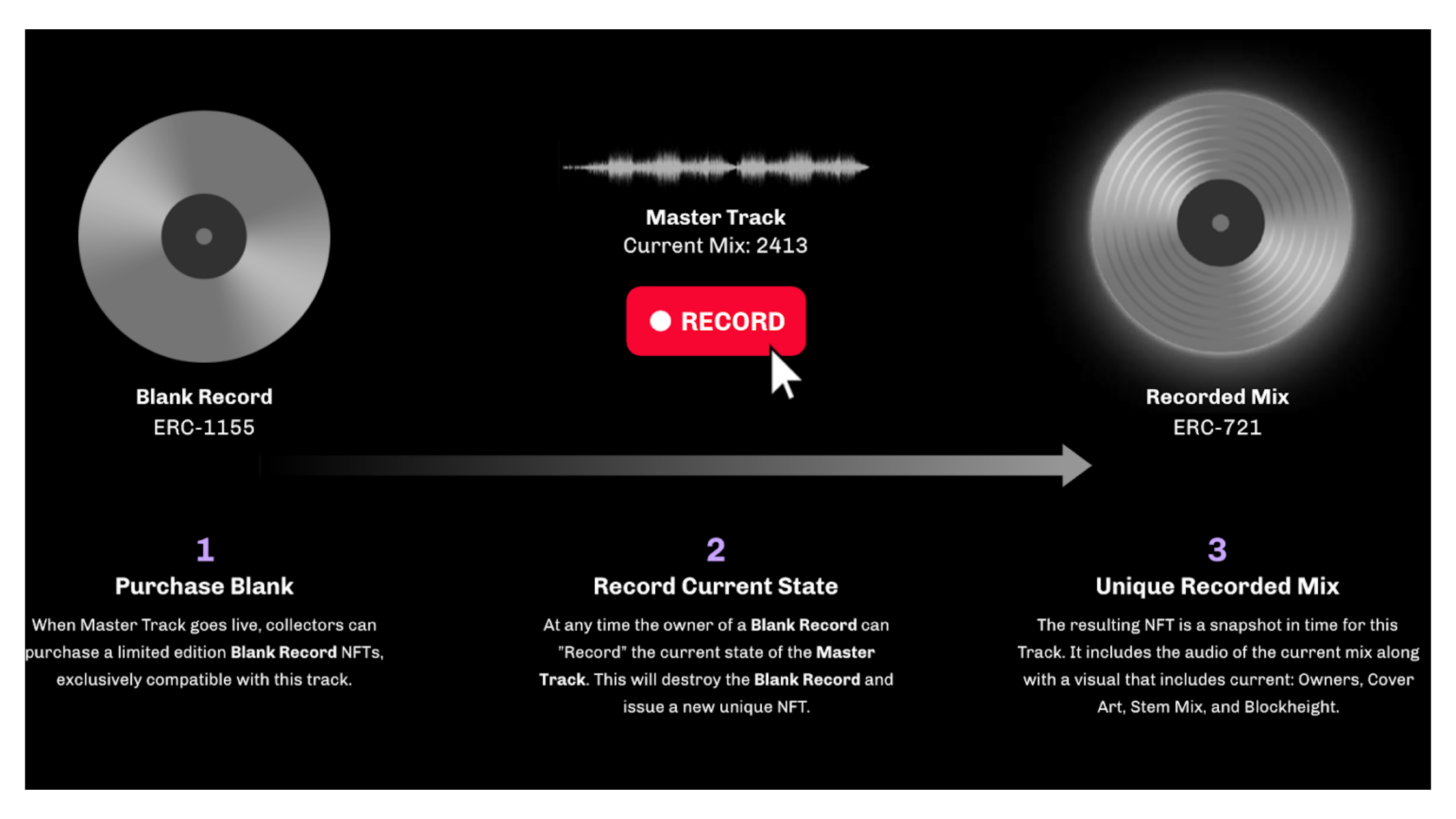 On Async, collectors have many options.
They can buy the Master NFT, individual stems, or a unique recording using a blank record. Blank records are used to mint the current version of the song, thereby offering collectors a genuinely unique NFT.
Blank records range from Platinum to Silver.
Platinum records are the rarest, then Gold records, and finally Silver records.
Wu Tang's Once Upon a Time in Shaolin sold for $4 million dollars because it is the only one. Collectors having a unique version gives them something no one else has!

Buyer Friction

As much as the tech excites me, it took me a little while to wrap my head around it. I don't think most people will come to the platform and be able to digest what's going on quickly.
Someone might know what an NFT is, but what about the Async audio player? What about the Master, the stems, the variants, and the recordings? Each element of Async Music Classic requires education. And when people don't know what to do, most times, they do nothing.